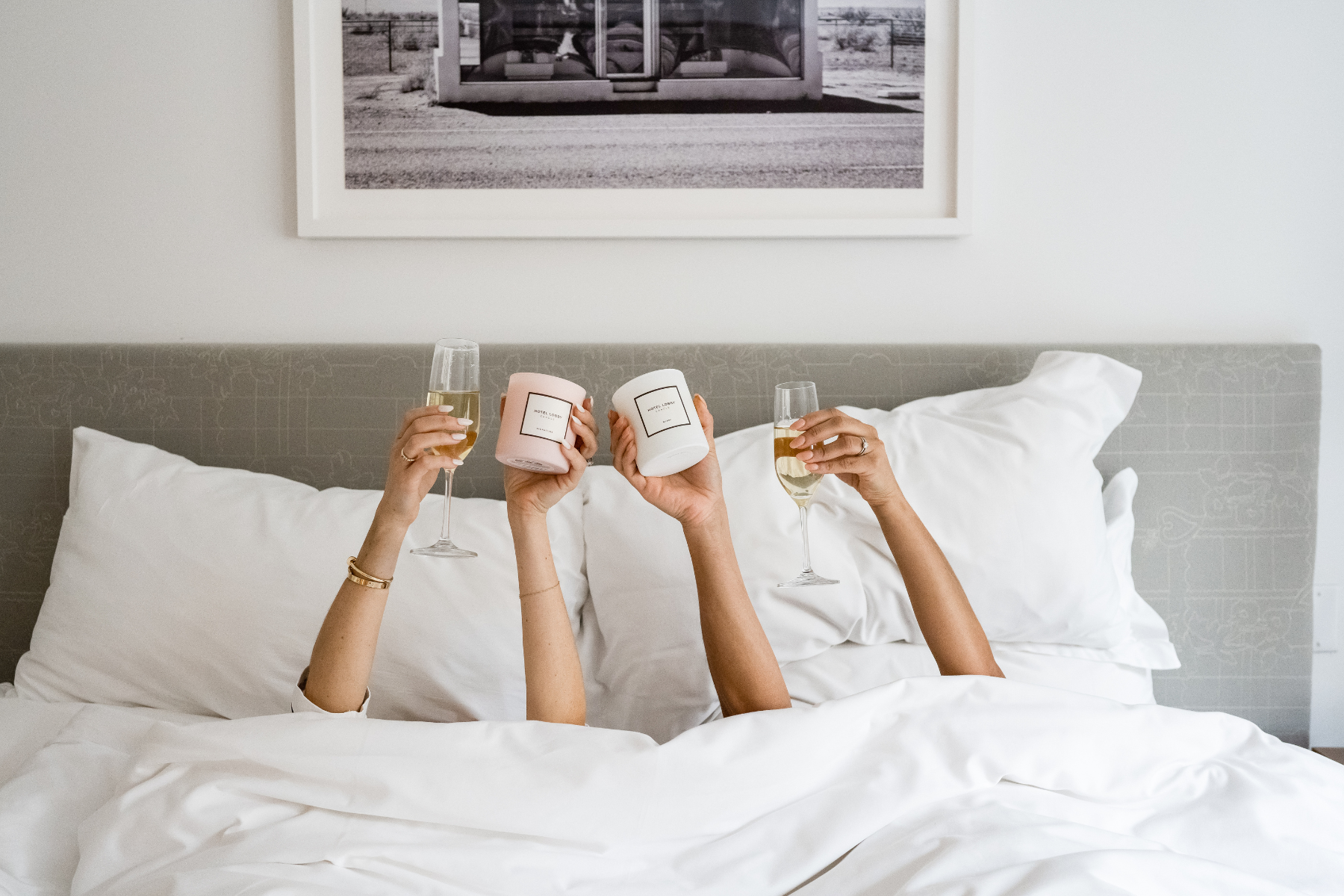 How to Make Your House Smell Like a Five-Star Hotel
While a luxury vacation always sounds like a good idea, it might not always be in the cards (one can dream though, right?) 
We created Hotel Lobby Candle with this exact dilemma in mind. After visiting thousands of luxury hotels around the world, we picked up on one thing they all have in common: a signature scent.
The moment you step foot into a hotel lobby, you're greeted by an intoxicating and welcoming scent, making you feel instantly relaxed. We knew there had to be a way of bringing this five-star experience into your own home — and that's how Hotel Lobby Candle started.
Whether you're homebound for the unforeseeable future, or you simply want to feel like your abode is a luxe retreat, we've got you covered. Consider this your hotel scents for home guide.

Your escape awaits.
Craving a tropical getaway?
Ahh the soothing sound of waves, the warm feeling of the sun on your skin, and that first sip of an ice cold margarita — nothing beats a beach vacation. 
When you can't jet off on a plane, recharge yourself with our island-inspired summer fragrance. Island has hints of coconut, almond, and vanilla — a combination that's reminiscent of a private island escape. 
Just strike a match and you'll be whisked away from your living room to a lounge chair.
Hoping to feel revived?
Few places feel more electric and inviting than Miami. When you're stuck in the nitty gritty of day to day life, it can leave you feeling a bit...um...uninspired. 
While a quick jaunt to the Magic City would give you a new outlook, you can liven things up at home with Hotel Lobby Miami. Inspired by the hottest hotels, Miami is a magical blend of delicate florals, refreshing citrus, and mysterious musk. 
Light this up and you're sure to gain a new perspective and zest for life.
Dreaming of a romantic retreat?
Bring some romance into your life with this musky and mysterious scent. With notes of wood, rum, and mahogany, it's the sexiest candle you'll ever light.
Make a cocktail, put on something fancy, and claim a seat in the coziest nook of your house. Just a whiff of Paris Nuit will instantly transport you to somewhere more stately — perhaps a Parisian balcony or a moody speakeasy.
Longing for a spa day?
Our Spa candle has you covered.
Mimic the relaxation that comes with a well-earned vacation with the fresh and crisp scent of Spa. We know firsthand that there's no place more sacred than a hotel spa, so if you're feeling indulgent, this is the perfect pick. 
Notes of eucalyptus, water mint, sage, jasmine, and amber will fill your home with a moment of zen. As it turns out, you don't have to venture far to truly unwind.
Simply want to feel some peace?
We get it. Home life can be stressful (especially if home is your office too.) If you're lusting after any type of getaway, our Signature scent will transport you just about anywhere.
Hotel Lobby Candle Signature is sophisticated, subtle, and intoxicatingly luxurious — the ideal add-on to any wind down or self-care routine. You might not be flying to a five star resort, but a light of this candle would argue otherwise.