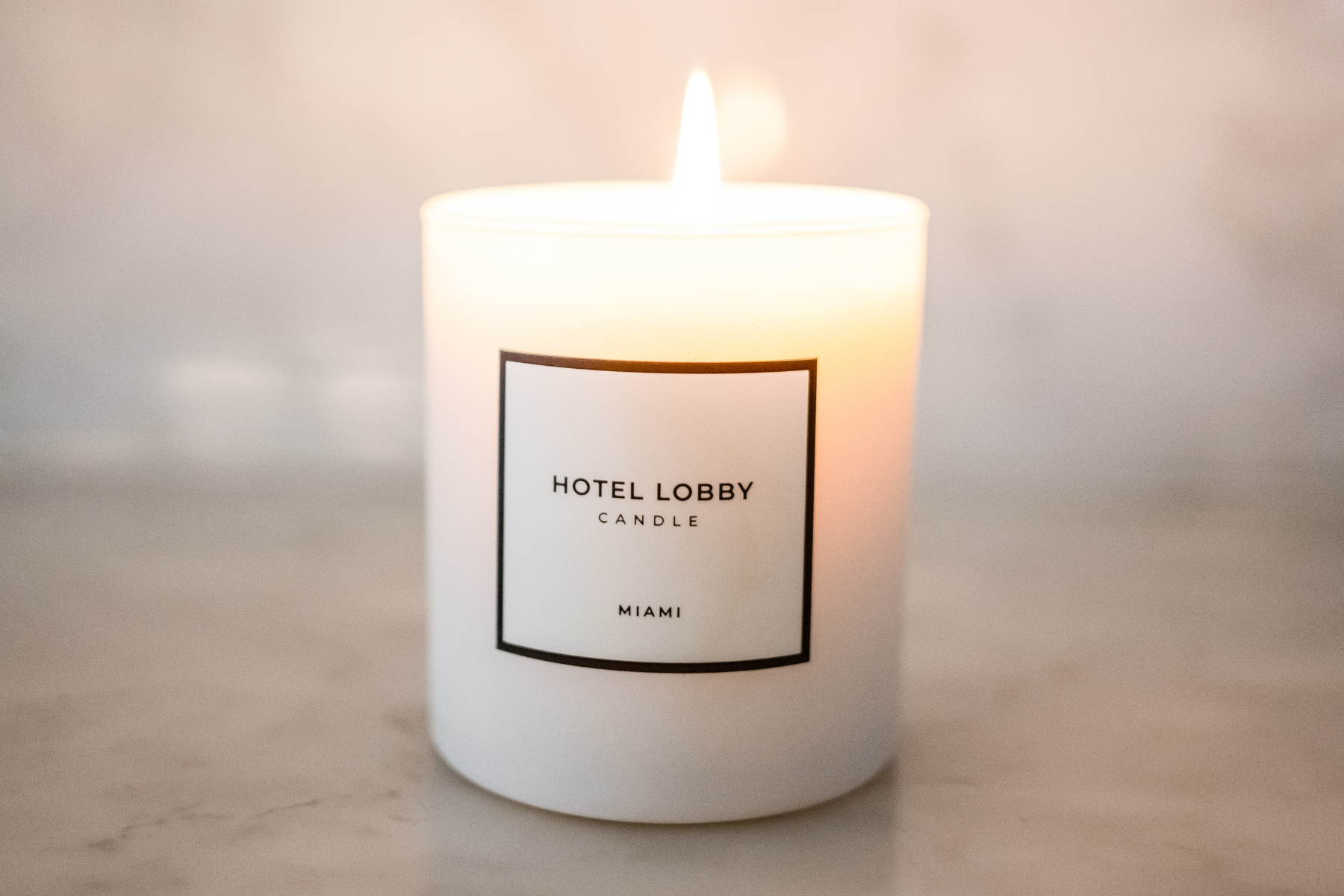 How to Burn a Candle Evenly — Every Single Time
Just as we put intention and energy behind our personal self-care, we should do the same for our candles. How do you do that? By burning them properly.
The steps on how to burn a candle evenly may seem straight-forward, but we're taking things further by sharing our expert tips and tricks.
These simple candle care habits will help you make a mundane task more meaningful, so you can enjoy your favorite scent for a longer period of time.
Always start by trimming your wick.
You finally wrapped up your work day and you're getting ready to light your candle and unwind. It's fine to grab a match and light it up, right? Before reaching for your matchbox, did you remember to trim your candle wick? 
Regularly trimming your wick will provide a smoother burn, meaning your candle will last longer and will remain more polished. It will also help you avoid candle tunneling, which can cause  your wax to melt unevenly.
Start your candle lighting ritual by trimming the wick to 1/4 inch above the set wax — and do this every single time. We love our Gold-Finished Wick Trimmer which makes this task feel (and look) more luxurious.
Once your candle is prepped and primed, you're ready to light it up.
Don't burn your candle out.
Just as we get burnt out from working overtime, I like to think that candles feel the same way. As tempting as it might be to burn your go-to scent all day (we feel you), it's crucial to let your candle have some time to recover between lights. 
Our concierge recommends burning your candle for no more than four to six hours at a time. This will prevent the candle from overheating, which can lead to uneven burns, excess smoke, and mushroom-looking wicks.
Keep location in mind.
While burning your candle, make sure it's placed on a stable surface away from drafty environments. It's also best to keep it away from open windows, fans, and heavily trafficked areas — which can cause the flame to flicker excessively. 
And as always, keep candles away from young kids and pets (even when they aren't lit.)
Snuff it out.
The only appropriate time to blow a candle out is when it's on top of a birthday cake. Otherwise, you should get into the habit of extinguishing a lit candle with a candle snuffer.
Using a candle snuffer will prevent soot from being blown into the wax or alongside the jar — it will also protect your wick in the process. Custom-made to perfectly fit your Hotel Lobby Candle, our snuffer is as chic as it is functional.