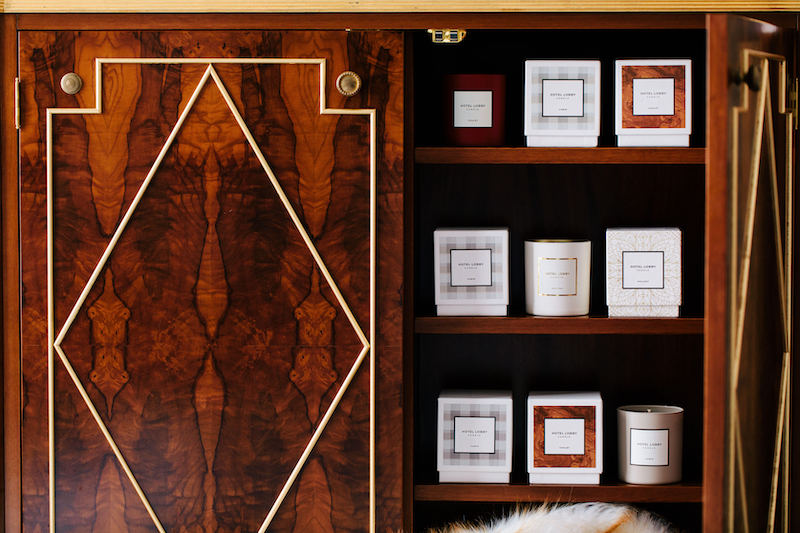 We know the feeling all too well: You're torn between two candle scents and you're not sure which to purchase. Our solution? Stock up on both.
Because candles have such a long shelf life, we're happy to report that there's no reason you can't stash a healthy collection. You truly can never have too many candles on hand, whether you're a frequent host or you just like to create a cozy ambiance.
If you're as candle obsessed as we are, then it's likely that you need to nail down a storage solution that will keep them all in good shape. These tips and tricks will help you store your candles like a pro.
How to Properly Store A Candle
When it comes to storing candles, safety should always come first. Of course you want to make sure that your candle is stored away from flammable items, but you'll also want to find a space that doesn't fluctuate in temperature.
While candles are intended to melt, no one wants to deal with a waxy mess (or waste their favorite scent.) When storing them, be sure to find a spot that's not too hot and that doesn't face direct sunlight. A cool and dark place is your best bet.
For example, if you live in an area that's warm year-round, your garage might not be the best place to stash candles. Utilizing a linen closet or hallway cabinet is a better choice as these spots are more naturally cool and easy to get to when you're ready to light up again. 
If your HLC box isn't around, be sure to bag up your candle to maintain the best scent possible. This is also a best practice just in case things shift around and the candle breaks. Adding an extra layer with your HLC box or a bag will help to keep things fresh.
How Long Can I Store A Candle?
Did you just find the perfect scent for the season? Are you worried that your candle might not make it for the next 6 months? No worries — if stored properly, there is really no time limit on how long you can hang onto a candle.
Savvy Storage Solutions
Storing a candle doesn't mean it has to be out of sight. Even if you aren't lighting it every day, that doesn't mean you can't leave it on display. If you have a guest room, throw one of your candles on a shelf or bedside table. If you have a bar cart, place your Hotel Lobby Candle on it to set the mood as well as serve as a cute decor piece. 
If you're looking for a more traditional route, head to your go-to homeware store and grab an all-purpose storage bin. Keeping all your spare candles together in one central location is a smart way to ensure that things stay neat and tidy. 
Simply can't get enough of your candles? Here are 20 ways you can reuse your candle jar when the wax runs out.